Duration approx:
8hrs (from: 08:30- 16:30)
Cancellation Policy:
Cancel up to 7 days in advance for a full refund
Tour includes:
Transport
Driver / English speaking Guide
Picnic lunch
Mineral water & soft drinks
Note:
Kindly wear sport shoe & cotton / light dress, also you may need your towel.
Nature &
Adventure
Oman
all inclusive packages
Booking a trip is exciting, but it can also be a bit overwhelming.
We understand. That's why we have live Travel Experts here to take care of your every need, making your trip stress-free & amazing.
Call Us Today
+968 92221008
Muscat Nature is a domestic, inbound tour company,
located in Muscat, Oman, established in 2007 .
Muscat Nature is a domestic, inbound tour company,
located in Muscat, Oman, established in 2007 .
Buy your flight ticket and join us now!
Oman 7 days of Joy!!!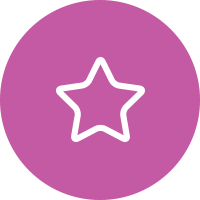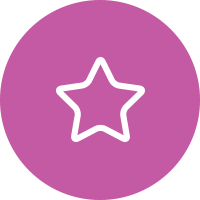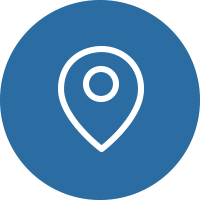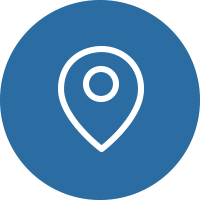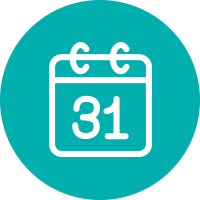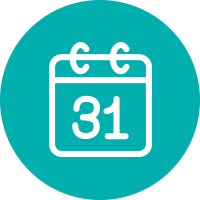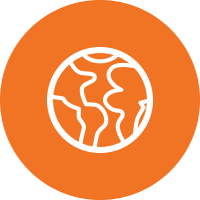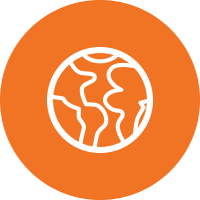 Pickup from Airpot and private transfer to Centara Hotel. (your flight details will be needed)
​
at 15:00hrs the group will will meet each other and start day 1 the Dhow Cruise excursion from the Muscat (Marina Bander Al Rouda), where you can hop on a Traditional Omani Dhow, and enjoy the scenic beauty of Oman's coastline over the pristine waters of Oman's capital area with breathtaking views of some of its mountain area and land marks. The Dhow will pass by Al Bustan Palace Hotel, Mirani Fort, Jalali Fort and Sultans Palace.
​
overnight at hotel BB.
Duration approx:
2~3hrs
08:30hrs after breakfast, checkout from Centara hotel and start our journey to Nizwa "Oman's old capital city" - in Nizwa we visit the Souk which is famous for its Bedouin silver jewellery and beautiful crafted clay items.
After that drive up to Jabal Shams the 'Mountain of Sun'. From a height of nearly 3000 meters is high making it the highest mountain in Oman. The view from the top over the Grand Canyon is absolutely breathtaking. will stop for lunch at this beautiful mountain , Passing to Al Hamra one of the last loam villages in Oman and visit Misfah village.
​
overnight at Al Diyar hotel Nizwa HB.
Duration approx:
8hrs
08:30hrs After breakfast checkout from al Diyar hotel then the tour starts by visiting Bahla fort the oldest and first Omani fort to be built in the Islamic style, continue to visit Jibreen castle one of Oman's most beautiful castle, famous for its wall and ceiling murals.
Finally will proceed to Wahiba Sands and experience the sunset at the top of the Wahiba dunes is inspiring and at night you will enjoy the hospitality of a desert camp.
​
overnight at Safari Desert camp HB.
Duration approx:
8~9hrs
08:30hrs After Breakfast checkout from the camp and start the adventure 4W driving on the sand dunes as well as a
visit to a Bedouin community, here will be the chance for you to ride a camel and the opportunity to meet with the Bedouin women and purchase their traditional handicrafts. Then continue to Wadi Bani Khalid for an easy walk along the riverbed with ample time to cool down in the crystal clear waters of the rock pools. After lunch proceed to our final destination Sur.
*20:30hrs go for turtle watch
​
overnight at Sur Plaza hotel HB.
Duration approx:
8~9hrs
​
08:30hrs After breakfast, checkout from Sur Plaza and proceed to Sur , Sur is a big city living quietly. It is built on the seashore. It was famous in the past for the naval construction.
This traditional industry is declining but there is still one factory which produces wonderful traditional Arabic dhows. Our next stop is Wadi Shab the most beautiful wadi in Oman where you will enjoy walking and swimming. Continue to Wadi Tiwi, photo stop at the white sand beach / Finns beach, Bimmah Sinkhole a spectacular limestone crater that had been created many years ago by collapsing mountain and is filled with seawater, and finally back to Muscat.
​
overnight at Centara hotel BB.
Duration approx:
8hrs
08:30hrs After breakfast. The tour begins by visiting the Sultan Qaboos Grand Mosque the larges mosque in Oman and most beautiful architectural piece of work. (Dress code to be observed: Women should wear attire covering their arms and legs and should cover their head with scarf. Men should wear normal shirt and trousers then visit Mutrah, where you will visit the Fish market. After that visit the Amouage perfume factory it is a great experience. You will find the story behind each fragrance, the components, the packing, the transportation of the perfume, the signature Amouage. Next worth a visit to Royal Opera House, is beautiful word never will be able to describe the beauty. The keeping the design from Oman history is wonderful. From here you will be taken to one of the local restaurant of your choise for lunch break, then proceed to Muscat Old Town where the tour proceeds on foot, strolling around the palace of Sultan Qaboos "Qasr Al Alam" surrounded by two forts Jalali and Mirani built by the Portuguese in the 16th century and stop over to "Bait Al Zubair" the Omani Museum, which offers a wealth of information about the country culture, tradition and history. Finally will end our enjoyable tour to Oman's largest Traditional Souq the Souq offers a wide range of goods, especially typical Omani souvenirs like frankincense, Omani khanjar and beautiful silver handicraft.
​
overnight at Centara hotel BB.
Duration approx:
7~8hrs
​After breakfast checkout from hotel (flight time to be confirmed) transfer to Muscat International Airport .
Please reload
The closing date of the registration
23/04/2018
​
Maximum number of participants
12
Minimum number of participants
4
Pre-payment method
-Bank transfer
-PayPal
Accommodation on sharing room (double or twin) 6NTs
Arrival and departure transfer from MCT airport
7 days round trip by 4x4 (4guests +1 driver each car)
Dinner included as mentioned in the program
Service of English speaking guide
Air fare
Any item for personal nature
Visa for Oman
Meals other than mentioned in the program
Tips and portage at hotel and airport